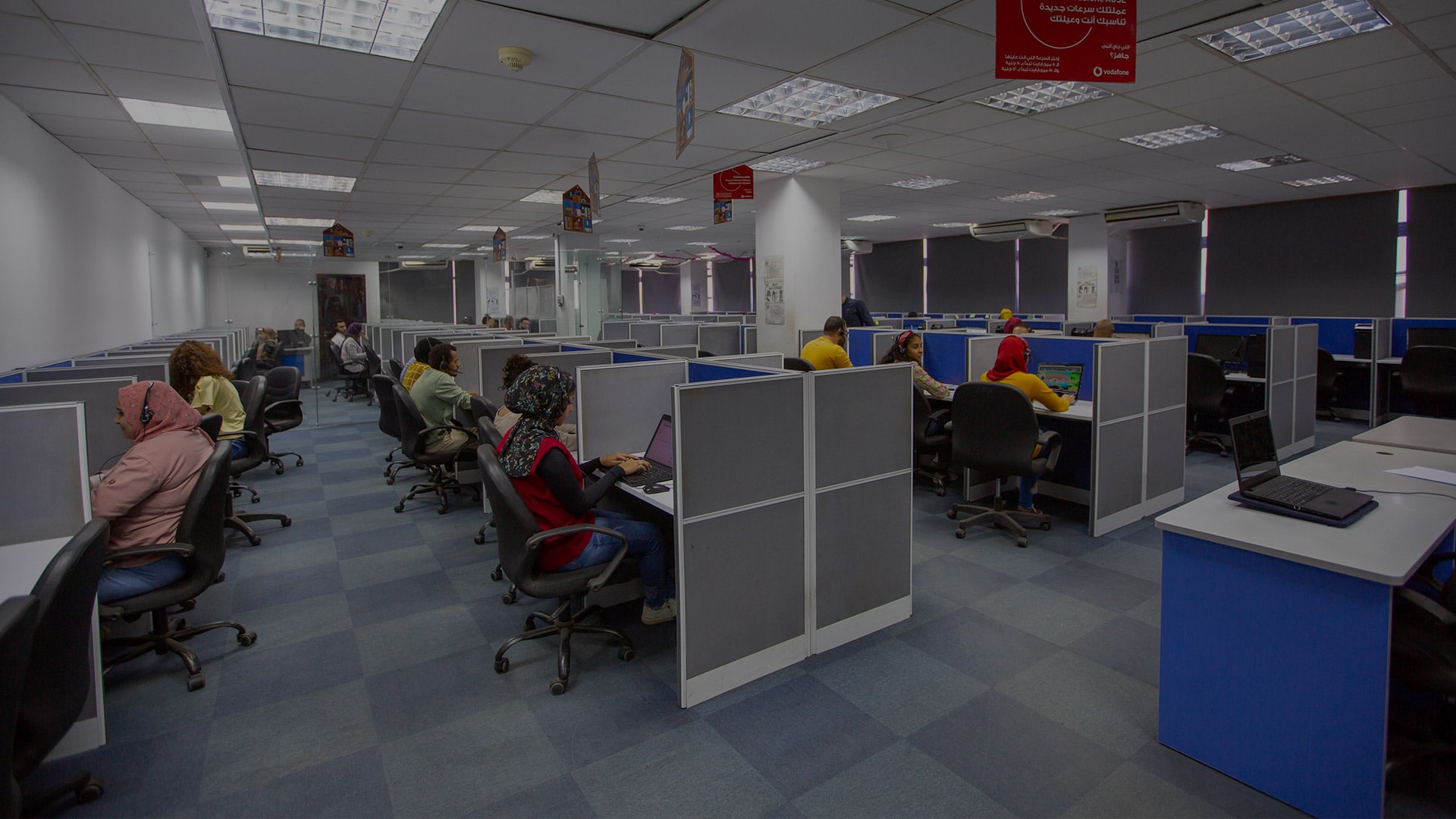 Contact Center Hosting
Look No Further
One of the main challenges to set up a call center is to search for new sites and finding a property in a plentiful labor market within convenient timeframes and reasonable prices. Companies often have to forego lengthy demographics and labor market analyses for those clients that need centers up and running in a few weeks rather in several months.
At iCall we provide you with space, impeccable call center services with an efficient pricing model, and no upfront investment. We offer fully-equipped workstations with the latest infrastructure and hardware required for any project. You get full access to all our facilities' amenities such as training rooms, meeting rooms, conference rooms, and recreational areas. We offer full security, facility management, and IT support along with our disaster recovery and business continuity plans and 24/7 support.
Is Contact Center Hosting Right for My Company?
If your company is getting too large to handle the influx of phone calls and multiple communication channels, and you don't have space or facilities nor the budget needed, then this is a great way to bridge the gap. Moving into a call center space allows you to handle large amounts of customers without investing great deals of time and money. We provide the best seat hosting choice to begin your operations.
Don't stress about workstations, chairs, computers, telephony systems, headsets, and even CRM applications, just plug and play right away.CC Hosting is one of the flexible solutions offered by iCall. We provide our clients with a complete set up that includes a robust IT support and flexible pricing matrix for our seat options. Our IT Team & administrative management staff works around-the-clock to help your employees work as comfortably, efficiently, and productively as possible. We provide an efficient housekeeping service that ensures clean and tidy workstations, enabling your team to start off their day on the right foot.
Benefits of iCall Contact Center Hosting
✔ Financial savings – You don't need to invest in any infrastructure or technology. Just pack and move in.
✔ Start small and grow big – You don't need to start setting aside space for an in-house call center. Get off the ground immediately and start as small or big as you want.
✔ Get what you need – All the facilities are available for your use, such as technology, furniture, training rooms, meeting rooms, break areas, IT support, and more.
✔ Know your business volume – Most companies know (or have a general idea) how many customers call their staff fields on a regular basis. When you get seasonal or situational increases in call volumes, you can manage the increased workload.
✔ Streamline staffing needs – If your company needs to be available for 24x7x365 call support, we are available for you too.